December 2019
December 2019
Scott Pickard / Daily Questions / December 2019
Can we change for the better?
Do we hate each other?
Evangelicals, how long do you apologize for Trump's lies and vulgarity?
America, who are we?
Can only BIG MONEY beat a billionaire president?
Should America defend a person's right to free speech against China? If not, how deeply will China intrude into and muzzle our society?
Is the compulsory hijab a symbol of Iran's Islamic religious dictatorship?
Is White Nationalism in control of the White House?
Should Trump be removed from office?
How long can China sustain its 996 work culture? When will their workers rise up and resist the workplace abuses of 996?
Will Brexit create a cascade of Brexit Me-Too's?
Is doubling-up prisoners in solitary confinement in effect torture?
Can and should the free world work together (instead of independently) to provide safety and asylum to refugees worldwide?
How does the performance of U.S. 15-year-olds in reading, mathematics and science compare internationally?
Are Amazon shipping workers being exposed to an inordinate risk of injury so we can can get our Prime packages the next day? Or is the risk about the same as it has always been?
Will Healthcare.gov survive?
Should Trump get credit for lifting the tariffs as if it is a "stable genius" move to undo the damage he has caused?
What happened to Aung San Suu Kyi?
How often do you believe climate-related events are happening when compared to five years ago?
Are tax cuts and tariffs working? (sp)
Who's paying Rudy Giuliani?
If Trump is not impeached, does that establish a precedent which sets America on a path towards a totalitarian style of government?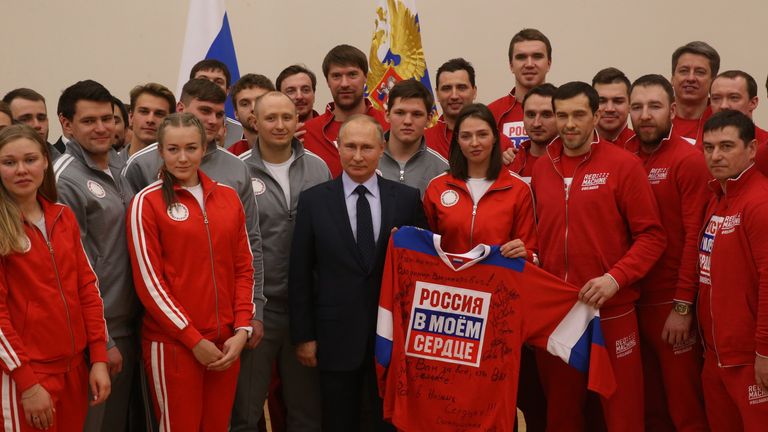 Should Russia be banned from all global sport including 2020 Olympics and 2022 World Cup for planting fake evidence and deleted files linked to positive doping tests?
Are only a handful of internet companies facilitating the greatest propaganda machine in history?
What works better: tariffs, or free trade?
Will IoT be the world's biggest robot?
Is the world a better place when it is in balance?
Is Trump's Mexico will pay for the wall the most preposterous bald-faced lie heard round the world?
What are the long-term societal and environmental costs of forever wars?
Have evangelicals lost their way to Dystrumpia?
Would Republicans throw Donald Trump under the bus if they could still keep the Whitehouse and the Senate?
==========